New Jersey's Children
The Burke Foundation works to create a better state for New Jersey's children, because opportunity should be equal across zip codes.
While New Jersey has shown positive progress in family policies, such as paid family leave laws and paid sick time that covers care for children, our state still harbors serious inequities in early childhood health and education. Clear disparities in development exist between children from different ethnicities and socioeconomic strata, and these disparities continue to carry negative consequences for both individual children and our communities.
babies were born in New Jersey in 2017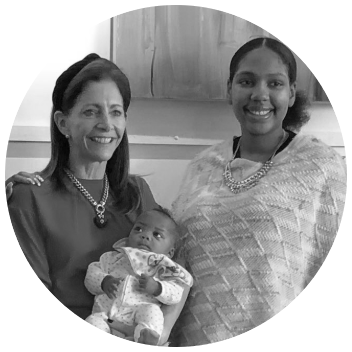 "Within the first year of giving birth, black women in New Jersey are five times more likely to die from maternity-related complications. Similarly, and even though New Jersey's infant mortality rate is among the lowest, black babies are three times more likely to die in the first 365 days of their life than white babies. This is the widest racial disparity in the nation."
– Tammy Murphy, First Lady of New Jersey
New Jersey's maternal mortality rate is nearly two times the national average, at 38.1 deaths per 100,000 live births, and has been increasing in recent years.
of babies in New Jersey are born with low birthweight – one of the highest rates in the country.
More than 100,000 infants and toddlers in New Jersey live in households with an income of less than 2x the federal poverty level.
children under age 3 are estimated to need child care because all parents in their household work, but there are only
slots available in licensed centers.
Children growing up in major cities, including Camden, Newark, and Trenton, face challenges across measures of economic security, health, and education. New Jersey has the second most segregated school district in the country, and ranks seventh worst for income inequality in the nation. These inequalities expose thousands of children to early adversity, and the scale of disadvantage is seen at both the state and municipal level.
The Burke Foundation invests in the most promising community-led interventions serving the needs of children from birth to five and their families in New Jersey.
The Foundation has focused its investments on Newark, Camden, and Trenton because of their geographic representation, strong local non-profit base, evidence of collaboration, and a real possibility for positive, measurable impact for families and children.
In partnership with these resilient communities, the Burke Foundation focuses on strengthening the systems of care that serve low-income families.
Hover over each city for more information.
Click on a city for more information.



"We ARE brick city. 
We are like bricks themselves. We are strong. We are resilient. We are enduring."
– Senator Cory Booker of New Jersey, former Mayor of Newark
We are committed to advancing the most promising prenatal-to-five programs and policies to create and expand systems of support for New Jersey children and families.